As per the NSW Health website which was updated 5pm on 4th January 2021, "Community sporting activities are allowed, including training sessions and contact activities". Northern Beaches Council has also provided us with approval to return to play.
This is great news for Manly Touch. Therefore we are in a position to recommence our Manly Touch 2020/21 Senior Summer Competition next week with Round 9.
Competition Dates
Just confirming our Senior Summer Competition dates for 2021 are as follows:
Sunday
January 10th, 17th, 31st (no 24th due to Australia Day Weekend)
February 7th, 14th, 28th (no 21st due to Junior State Cup)
March 7th, 14th (Semi-Finals) and 21st (Grand Finals)
Monday
January 11th, 18th (no 25th due to Australia Day Weekend)
February 1st, 8th, 15th (no 22nd due to Junior State Cup)
March 1st, 8th, 15th (Semi Finals) and 22nd (Grand Finals)
Thursday
January 14th, 21st, 28th
February 4th, 11th, 25th (no 18th due to Junior State Cup)
March 4th, 18th (Semi Finals), 25th (Grand Finals)
(no 11th March due to National Touch League)
Regrading of Competitions
In the interest of fairness we have regraded our Mens and Mixed B and C Grade competitions and now have the following grades:
Womens – A & B
Mens – A, B, C, D & E
Mixed – A, B, C, D & E
The draw will be published in the coming days along with the referee duty roster.
Wet Weather
There are a number of options to check the status of Nolan Reserve if there is wet weather.
Facebook
Manly Touch Website
Northern Beaches Council Website
Text MWTA Admin Manager 0401 056 740
A decision will hopefully be published by approximately 3.30pm.
Forfeits
Please remember that if your team needs to forfeit a match, notification must be sent via email and text to 0401 056 740 by Midday on that day to allow ample time to notify your opposition. Please advise what time your game is and the name of your team and the team you are scheduled to play.
Also, check our Facebook Page and Manly Touch Website for any up to date information regarding Manly Touch.
We look forward to welcoming you for Round 9.
COVID-19 Update & Manly Touch Safety Protocols
Our community sporting activity involves more than 100 participants, therefore Manly Touch has a COVID-19 Safety Plan in place.
Manly Touch is also registered as a Covid Safe Business.
Once again it is important that we comply with our Covid-19 safety protocols. Please keep the following key elements of our Safety Plan in mind.
Well-Being of Members
If you are unwell, please do not attend and you must seek medical clearance before returning
Arrive-Play-Leave
Arrive ready to play and head straight to your field no more than 10 mins prior to the game
Players and spectators must vacate playing fields immediately after your game
There are to be no post-game debriefs
Physical Distancing
Social distancing measures are always to be maintained – 1 person per 2 sq. metres.
More than one parent/spectator per player may attend but physical distancing of at least 1.5 metres must be maintained between people that are not from the same household.
There is to be NO congregation around our Clubhouse.
There will be NO sign on sheets at our Clubhouse
Player attendance will be recorded at your field by the Referee
Hygiene & Cleaning
Please bring and use your own hand sanitiser
Sanitising stations are located near our Clubhouse
NO pre/post-game handshakes
Record Keeping
All players must have their attendance recorded by our referees at the fields. This is not just because of Covid-19 requirements but for insurance and for both local competition finals and representative eligibility reasons
All spectators and where possible players must record their attendance by using the Service NSW App and scanning our QR Code provided on each Field Flag, at a number of locations around the Clubhouse and copied below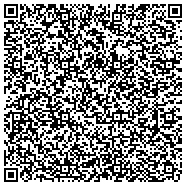 If you have any queries or questions or would like more information, please contact Lara Long, MWTA Administration Manager via [email protected].